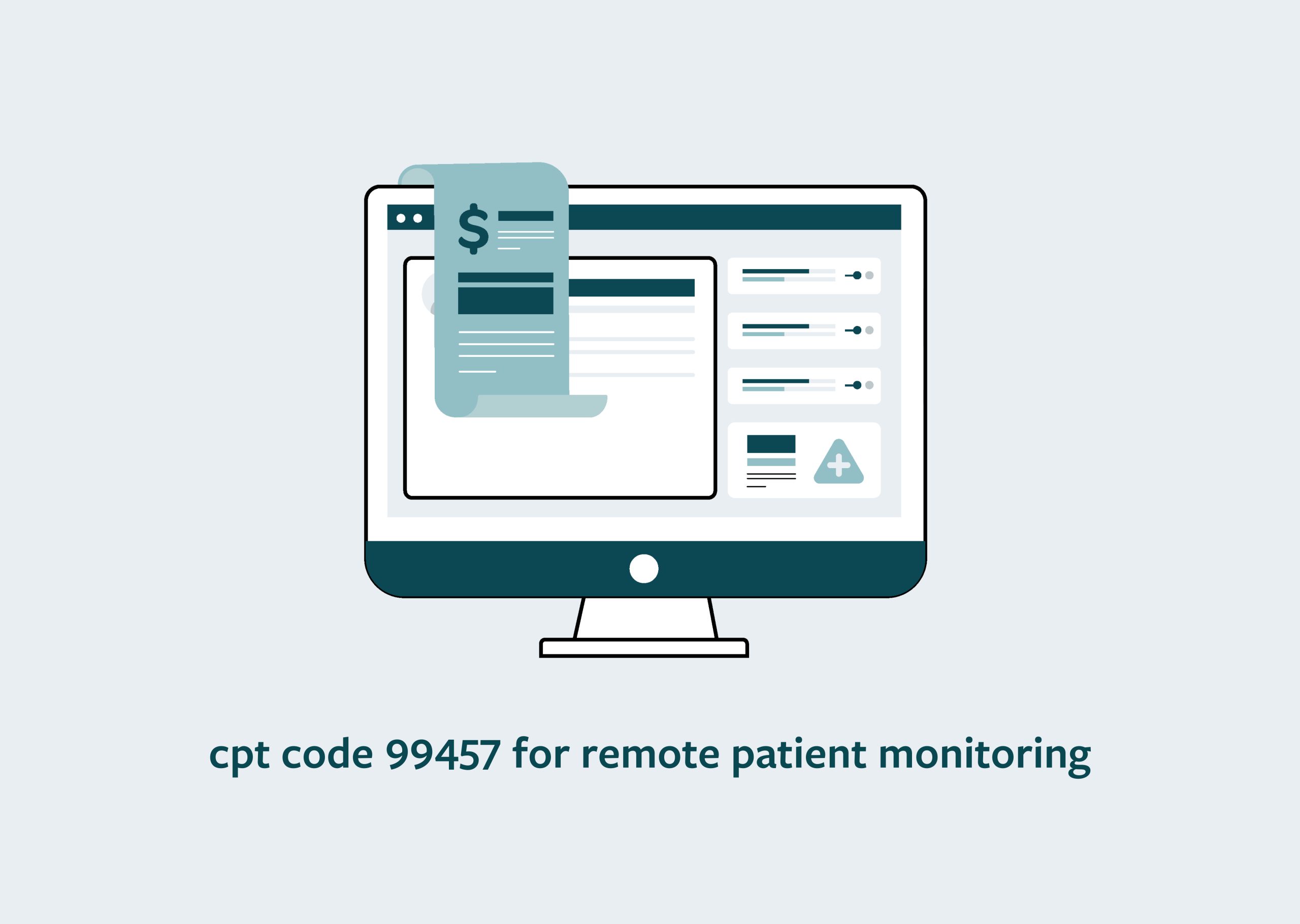 The Ultimate Guide to Billing CPT® Code 99457 for Remote Patient Monitoring: Tips and Best Practices from Vianova
In this edition, we want to highlight the most important things you need to know about billing CPT® code 99457, which covers the time your clinical team spends monitoring patients and delivering remote care and patient education.
Who Can Order 99457 and Provide Clinical Monitoring Services?
Like all remote patient monitoring (RPM) codes, a physician or other qualified healthcare provider (QHCP) can order RPM for the patient if they believe it is medically necessary. The codes allow for clinical staff to provide monitoring under general supervision of the physician or QHCP, but state law can vary on what level clinician can independently provide RPM independently. If a physician or QHCP conducts the monitoring, they may be eligible to bill at a higher reimbursement rate using CPT® code 99091.
What Activities Contribute to Clinical Monitoring?
In general, any time spent monitoring patient data or communicating with patients about their health can count toward 99457. This includes:
Monitoring and analyzing patient data
Sending any patient communication (text, phone, video)
Providing ongoing patient education or communicating patient updates and patient escalations
Reviewing a patient's readings with other members of the care team
Making changes to a patient's care plan or medications

The 20-Minute and Interactive Call Requirement

To bill 99457, clinical staff must spend a minimum of 20-minutes in a calendar month conducting the monitoring activities. Time spent on patient care must be documented in case of an audit. In addition, the clinical staff must have at least one live or synchronous, two-way, interactive call with the patient. To qualify as a synchronous communication, this must be at minimum a live phone call or video call. Text messages and/or voicemails do not meet the interactive call requirement. Even if you have met the 20-minutes of care time but have not had a live conversation with the patient, you should not bill 99457.
Independent Monthly Code
99457 can be billed one-time every calendar month, but can be billed independent of the other RPM codes. In other words, if a patient only submits 14 readings in a month and therefore isn't eligible to bill 94454, you can still bill 99457 as long as you have met the 20-minute and interactive call requirements. Additional time spent on clinical monitoring may be eligible for reimbursement using CPT® code 99458.
Reimbursement Rates
According to the CMS CPT© Guidebook, Professional Edition 2023, the national average reimbursement rate for 99457 is $47.60, but rates will vary by geography and location. Vianova does not interpret or define the CMS RPM codes and recommends that you refer to your billing specialist or MAC office for guidance. Local reimbursements can be located at CMS.gov physician fee schedule.
Vianova's Best Practices for Meeting CPT® Code 99457 Requirements
Clinical monitoring time is all about connecting with patients and building trusted relationships. When patients understand that a clinician is available to check on them every day and are truly invested in their care, they become more involved in their own health. Here are some specific best practices to follow:
Set Expectations for Interactive Call at Patient Onboarding:
While expectation-setting at the RPM onboarding appointment often focuses on the number of readings that patients take, it's critical to also set expectations for ongoing communication. Patients need to understand that they must speak with a member of the care team every month to review their progress and discuss their care plan.
Automated Time Tracking:
To ensure accurate billing of CPT® code 99457, your RPM platform should automatically track time towards both the 20-minute time requirement and the interactive call. In-platform communication tools such as texting and live-calling capabilities can help build rapport and trust with patients. Additionally, asking open-ended questions about their health goals and progress can empower patients and make them more involved in their own care.
Document All Communication:
To avoid any missed documentation during an audit, it's crucial to document all communication with patients, including live phone or video calls. Many RPM platforms have built-in documentation tools that can help with this process. Ensure that your clinical team is trained to use these tools effectively.
By following these best practices and leveraging the right technology and resources, you can maximize reimbursement and deliver exceptional patient care through remote monitoring and clinical monitoring services. Consider using Vianova's RPM platform to streamline your remote patient monitoring efforts and ensure accurate billing for CPT® code 99457.